I just put both of these methods to the test when trying to make progress with a chapter that was only halfway written and they worked so well, I must share.
I learned of both of them from a series of YouTube videos by Brandon Sanderson.
If you don't know who he is, I'll just say that he's published 25+ novels, some as long as 400,000 words each. This guy, seriously.
The full playlist:

But this is the video that goes over the two methods in more detail by guest lecturer Mary Robinette Kowal: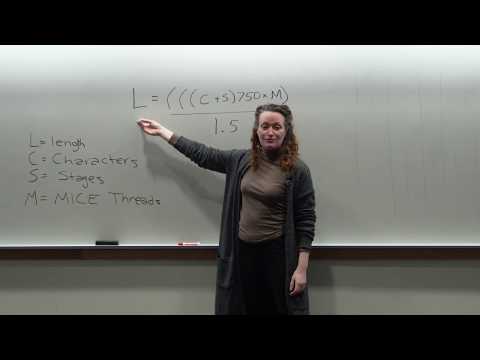 I've become a fan of her now, btw. She put so much wisdom into that short lesson. It's crazy.
It's also funny that out of all of Brandon's videos, my favorite is the one he's not in.

I joke but I like his videos. I intend to go through the full playlist. He's actually a good professor.
Here's a quick summary.
Nesting MICE elements.
MICE elements are:
Milieau (environment, setting, atmosphere)
Inquiry (question, mystery)
Character (their internal problems, goals)
Event (external problems, catastrophes)
Each full story, each chapter, each scene and even beats within the scene will have at least one of those elements in it. Something begins and ends.
But the important part is that whatever of those elements you open, you must close it, and per Mary Robinette's advice, you should close them in the reverse order that you opened them.
This blew my mind. It's such a simple advice but it put a completely different perspective on everything I've ever written. I think sometimes we might instinctually do this but sometimes a chapter doesn't feel right, doesn't feel complete, AND WHAT IF THIS IS THE REASON?
---
EXAMPLE TIME
In the case of my chapter, I was a bit stuck, not as in stuck-stuck, more like uninspired-stuck. So I put the nesting idea to the test.
I've recognized that I have a mix of Inquiries and Character elements, plus one short milieau change.
I listened back to the chapter and started writing down a list of all threads I had started within the 1600 words I've already written.
Then I worked back closing the threads in the same order (based on what I knew would happen and what logically made sense). And OMG. I have a full outline of how to finish this chapter.
Minor spoilers. Oh, well.
Ruby wants to convince Seri that they should leave together. (I)
To do so, he has to prove that he's an asset and they're a good team together. (C)
To do so, he wants to do his part and help out with chores: namely laundry. (I or C?)
To finish laundry, he wants to make magitech work. (I)
To make magitech work, he has to fix the generator. (I)
To fix the generator, he has to figure out where the magic comes from. (I)
/6. Seri shows him where the magic comes from (this also includes a setting change (M) - they leave and then return).
/5. They fix the generator.
/4. They do laundry.
/3. He's proven that he can help Seri out.
/2. But when he tries to convince Seri that they're a good team, Seri tells him of another obstacle Ruby hadn't thought of before - an external force with a lot more emotional power over Seri.
/1. Ruby fails at convincing him.
Mind blown. This is how this chapter will make sense and will close all the threads.
But wait, there's more.
After writing all this down, I realized that I've accidentally also put into use another of Mary Robinette's lessons: Yes, but…
---
Yes, but… method
This is the method you use to keep your story moving and progressing so that you don't write yourself into a boring corner. And it's also a method you use to finish a story.
You create a big problem for the character.

What's the most intelligent and reasonable solution to the problem?
Have the character do that.

Does it work?
Yes, but… something else goes wrong.
or
No, and… you escalate the problem to a bigger problem.
Continue the story in this way. A string of trial and error loops.
To end the story, you should ask/answer in this way:
Does the final attempt work?
Yes, and… another question is also answered.
or
No, but… something else went right.
---
Going back to my example, in the middle of a book, you want to have a lot of Yes, buts and No, ands. And in the case of my chapter, I end on one of those: No, and.
NO, Ruby wasn't able to convince Seri to leave even though he solved Seri's generator problem (fixing the problem is a Yes, but scenario, btw), AND now he's learned that the task of convincing him is going to be even harder than he thought because of external forces he's unlikely to beat.
And this perfectly follows the advice of what a chapter in the middle of a book is supposed to look like. I want the reader to keep reading, curious if Ruby will be able to convince him later on and how. If he had succeeded on the first try here, there would be no anticipation, you'd expect the story to end soon since everything is going right.
---
So if you're ever stuck on anything, I recommend you try one (or both) of those methods. Don't let your character win too quickly, and nest all elements of things that are happening within each other.
I don't know how realistic it is to expect them all to open and close in the same order. When I try to look at my global story with all major MICE elements I've got going (=all subplots), I think some will close early and not in perfect order (all the squishy middle stuff) but the outermost elements of how the story starts and how it will end fit very nicely into the nesting design.
And based on the above scene, I can see that there is definitely great value to nesting when writing/editing chapters.
What are your thoughts? Have you ever tried nesting or Yes, but method?
I dare you to try it right now on what you're in the middle of.