As I embark upon reading my very first cat cozy, I realized, I want to take it apart as I read it. Want to join me?
I've heard of cat cozies before (cozy mysteries that somehow involve a cat) but for some reason, never read one. As I was at a bookstore with my son who wanted more manga, I found myself at the cat cozy section, giggling at the titles. What a travesty, I thought, that I still haven't read any. And so for Christmas I gifted myself Lending a Paw, the first installment in the Bookmobile series, and now I finally have a moment to read it.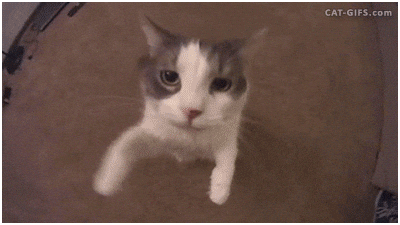 CHAPTER ONE REACTIONS.
Starts with a cold open - one page of a discovery of a body, then goes on to a casual intro to the character and her cat. As of page 11, nothing exciting has happened yet.
This reminds me of the conversation we had recently, the industry's requirement to have "the day everything changed" and riveting conflict happen within the first five minutes of reading.
https://forum.wackywriters.com/t/first-chapter-vs-inciting-incident/11219?u=kamiccola
The only conflict I've encountered so far is that the MC was initially against the cat but then allowed herself to be adopted by the cat - the lightest conflict if there ever was any since she gave in immediately. Does adopting a pet count as an inciting incident? (it's introduced in a form of a flashback, btw)
It doesn't feel like an inciting incident.
I don't consider the cold open at all since without any context, it made me feel nothing. I actually rolled my eyes at it. I don't think it's needed. I wonder if it was the publisher's idea to start with a body. I mean, it's a cat cozy. Of course, there will be some crime to be solved. I don't need to know that the crime will involve a body. It doesn't help me get into the story at all.
Despite breaking the five minute rule, I'm still reading. I want to know what will happen to this boring though optimistic librarian and her cat.
The five minute rule is debunked.
Update: finished chapter one. And the inciting incident finally came. It wasn't a crime or anything exciting to others but it was exciting to the MC which I wouldn't know if the first five minutes weren't spent on the unexciting introduction.
I like this approach. It's not the inciting incident of the global story (most likely, I haven't read it yet after all), just a step in the character's personal journey, what matters to her. By the end of the chapter I learned her goal (hint: to be a better librarian, lol). It also ended on a slight cliffhanger which I think will introduce another cat-related conflict in chapter two. We're about to find out.