I saw this term and I was like "This could be a cool thing to explore in a fantasy story!!

Imagine the flame is an actual fire

"
If you don't know what it is…let me try to explain.
The belief is that apparently everyone has a twin flame. A twin flame is someone who is a mirror of yourself and you and that person share so many undeniable similarities. When you meet them for the first time, you can't help but feel a familiarity as if you have known them before like deja vu. You connect instantly.
It's different from soulmate where the idea for that is you just match very well with that person. Twin flame is a lot deeper. You feel such a deep, intense connection with that person. You feel deep, intense emotions with that person. You complete each other on a deep level that you might not have ever felt before. And you grow from being with that person and you want them to grow as well. You keep on bettering each other. And if you separate, you will always find that person again.
This video explains the theory pretty well. But put your skeptical censors on.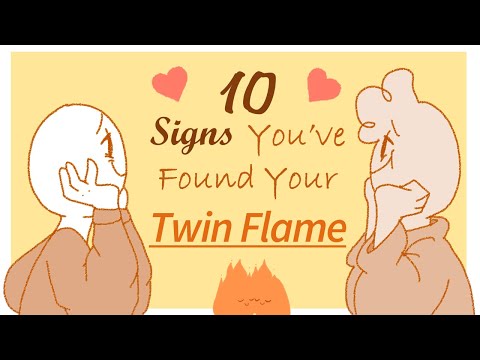 What is not clear is if a twin flame has to end up as a romantic relationship. Can't a twin flame only be platonic? Like best friends?
Personally, I don't believe in soulmates or twin flames. I don't believe in finding "the one and only" because I think there are millions of people that we have the potential to be compatible life partners with if we give each other a chance. Also this thing about finding each other again after separation, like, that's a little…weird to me.
Anyway, do you know about this term? What are your thoughts? And do you think a twin flame can be just a really good friend or does it have to be a romantic relationship?
And do you know any fantasy books that tackle the idea of a twin flame? It's such a cool-sounding term. I'd be surprised if no one has taken it as part of a book title.