It's pride month so there are a lot of bookish events going on to celebrate! If you're willing to explore new books this month, why not make it a bingo game?
https://twitter.com/PMREvent/status/1664850883547631616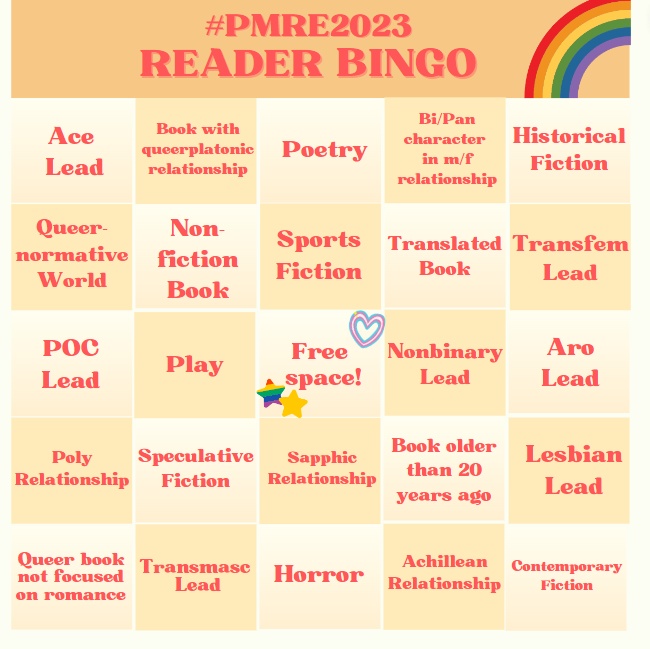 There are more versions of the bingo card on the twitter thread and if you check in with the twitter account, more events will be announced.
Feel free to comment on your progress on this thread and chat about the books you're been reading this month!