So this is about the 'bad art friend' story that's going viral in author circles right now. I found out through Alexa Donne's video: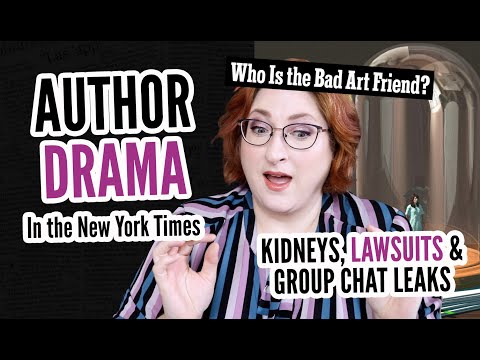 This is the source article: NY TIMES
I just want to know your thoughts, and let's have a civilised discussion.
What do you all think is the verdict here? How justified is taking 'private' group chats for discovery and making it public? Who's in the right or wrong, according to you? And most importantly: Where would you draw the line between plagrism and inspiration?
My thoughts

I think that Dawn's right about this being plagirism. Sure, she is needy in terms of attention and looking for gratification, but at the same time, Sonya should never have let this go as far as it does. Sure, she had every right to be inspired. But she had no right to pick that letter up and put it in the story. Sure, it's fine in the early drafts, but one of those 'early drafts' got published as an audiobook. She should never had let that happen. Then there was the issue where she named the donor Dawn from the beginning.
Sonya could easily have diffused this in the start by telling Dawn that yes, she was writing a story that was inspired by her donation but played on many different themes, at least when she asked. That would've diffused the entire situation.
I think we're fine using real life as inspiration - and that we must let the people who it's inspired by know if the inspiration is significant / they ask you about it. But Dawn is, also, going to an entirely opposite end of the spectrum by straight up cyberstalking the story.
It's a complicated issue with an evolving answer, so