1-2-3 testing… is this thing on… SQUIRREL?!
Slaps Microphone hard!
SCREEE FEEDBACK!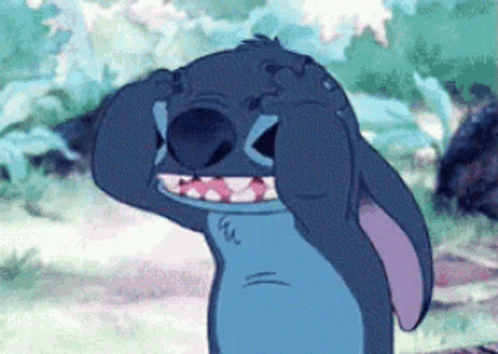 Takes microphone and fixes it onto the stand and takes out 'speech page' and makes Pissy read it out because he's doing nothing.
I, Churro have decided not to care anymore about finishing a novel and focusing on it. I just can't. There is no sense in forcing myself to do so. I think that no one should force themselves to dedicate to one project if they aren't feeling it, or it's not going in a certain direction.
It's liberating to drop things that aren't working out properly, in favor of something you feel more passionately about and something that makes more sense to focus on. It might take some time, but you will get there in the end.
It's okay to abandon things that aren't working out, or to come back to them when you feel inspired again. It's better, mentally for you in the long run, and it saves a lot of time. It lets you focus on something you know you will finish, or have more interest in.
Also, you don't need to stick to your outline fully. Things will change, and your story won't be the same thing exactly that you planned it to be and that's alright. Creating a story is an evolving document and an involved process.
You also don't need to follow every writing rule all of the time. It's okay to break some of them if it makes sense within the confines of your story structure and its plan. I break rules all the time. I invent new ones. Everyone is learning. No one has the exact same process and method. It's all about figuring out what works for you and gets results for your goals, and that's okay.
A self-published author isn't going to have the same goals and aspirations as someone who wants to be traditionally published; a teen fic writer isn't going to follow the same structure as someone who's writing an experimental lit-fic and that's okay. There is no one size fits all method.
I think that some people are stressed when it comes to writing because they have invented some imaginary set of aspirations, or think that following X method is what they must do to achieve Y result, but it's not always the case. A lot of people get disheartened over it.
My best advice is to sometimes just go with the flow. Especially on your first draft. You can fix it up, and edit it later. Let the words flow out, like the skeleton form, and then turn it into a full-bodied story. If you have nothing to work with, you won't get very far. No first draft is perfect. It's not the end of the world if you have to fix things up.
It's also a part of the learning process. If you get through the first draft, most of the battle is one. Keep on hanging in there, and eventually, you will get something you like. Enjoy the ride, and have a good time in the process. If it's not working out, take a break and re-evaluate things.
Everything will make sense in the end if you don't give up.
---
Pissy smiles and steps back from the microphone
Pissy: So Churro, where's this coffee you promised me? I'm not leaving here until it's in my hands. I will be holding you accountable until then, got it?!
Churro sighs and makes Pissy a coffee.
Churro: There you go, thanks for your custom. It's a decaf coffee, extra dark, just like your soul and heart.
Pissy: Excuuusee me!? What do you MEAN it's decaf? Am I a joke to you?!
Churro: Just drink it, be thankful that I even made you it. Enjoy
Churro walks out and leaves Pissy to sulk