Hiya, thanks for clicking into my thread!
I'm AloofFloof (aka Ollie). As an artist I really value the utilization of expressions and body language, and I take a lot of style inspiration from animation.
I live in New Zealand and study veterinary science. I'll graduate as an animal doctor in less than 2 years, with a focus on small and large animals as well as wildlife… So pretty much everything except pigs and horses, which get their own vets because they're so different. Part of my studies includes traveling around the country (and beyond if I can afford it) to work under different veterinarians at different clinics for typically 2 weeks at a time.
Paying for my own food, transport, and accomodation for these placements is pretty tough, so I tend to keep commissions open. :"")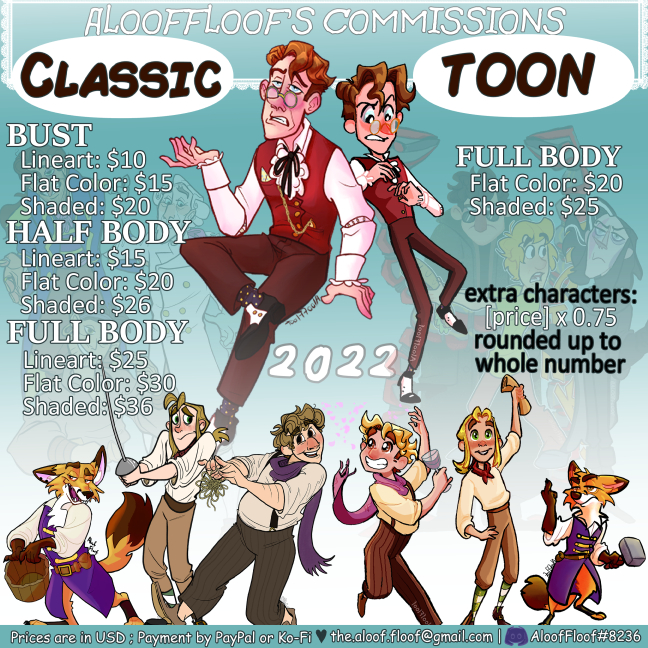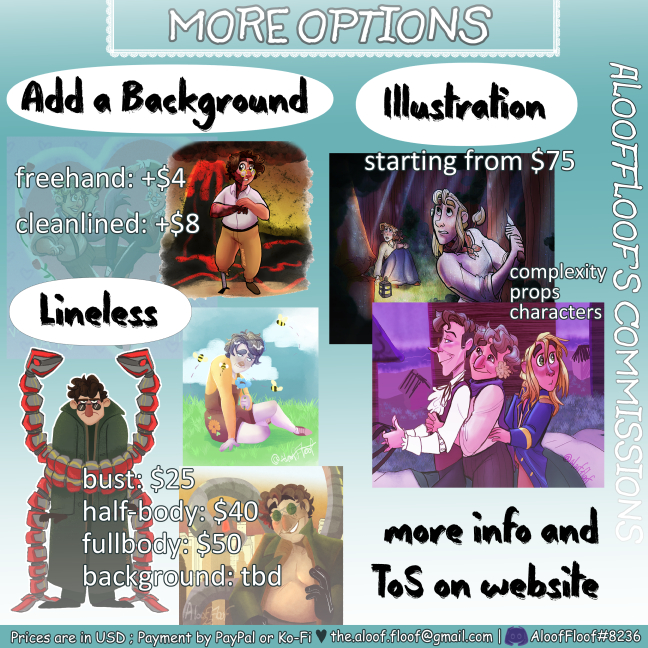 I do highly recommend checking out my website to see the full range of prices and commission types that I offer, such as sketched character reference pages. I have lots of examples so you can decide whether my style is right for you!
For all of my social media links, where you can find examples of my artwork (also feel free to contact me), check out my linktree!
@alooffloof | Linktree
More style examples on site, but here are some!!
Toons $20-$25 (+/- simple background $):
Classic $10-$36 (+/- simple background $):
Illustration $75+ (moderate to complex background):
MY DO'S AND DON'TS: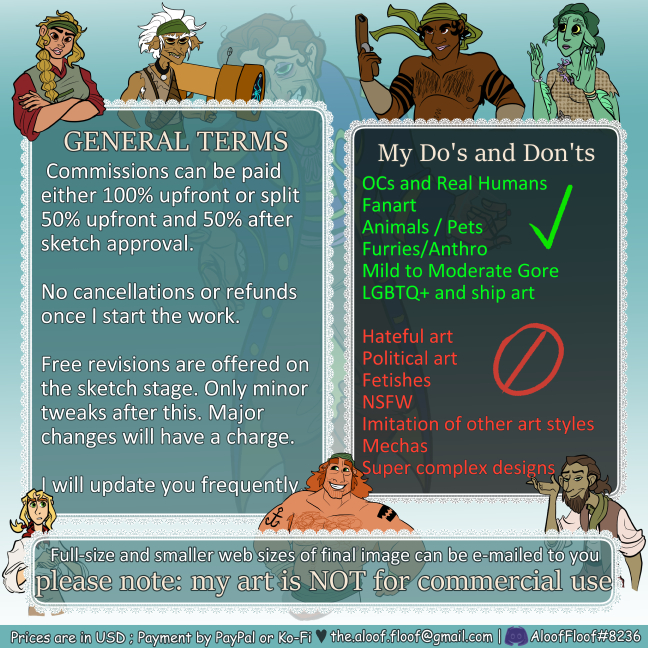 Thanks so much for checking me out! Feel free to DM here, Wattpad, or for fastest response, Instagram!