Hiya, thanks for clicking into my thread!
I'm AloofFloof (aka Ollie). As an artist I really value the utilization of expressions and body language, and I take a lot of style inspiration from animation.
I live in New Zealand which is a heck of a journey to literally anywhere. I'm traveling to the USA (escape!) in January and February and I really want to make the most of the trip by enjoying some fun experiences which are… honestly way out of my budget. Top of the list are the new Back to the Future escape room in Orlando and the Jurassic World experience in San Diego.
Buuut, I'm also going to Cleveland, Boston, New York City, Washington D.C, and Los Angeles… so I have a TON on my list and any money I can earn before I head off would make the whole adventure more magical!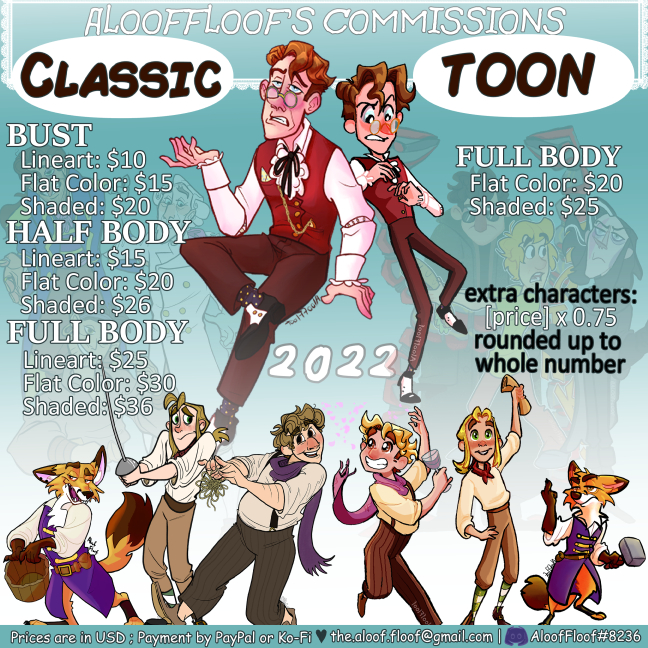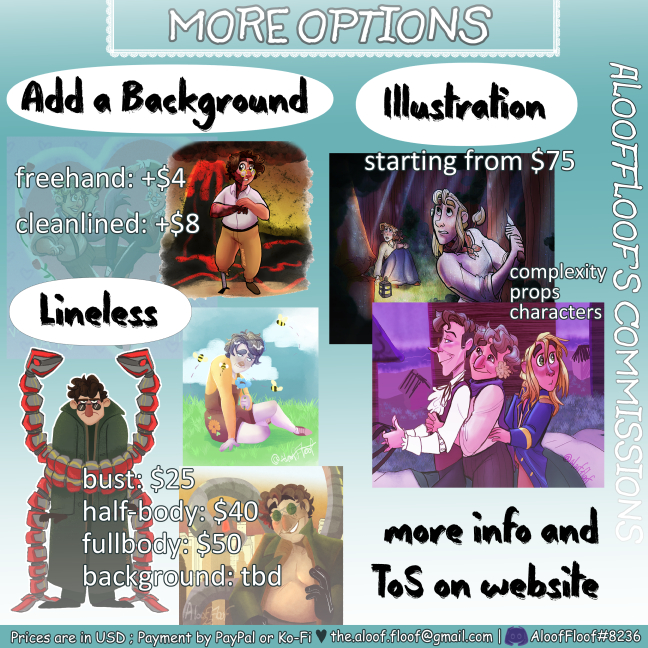 I do highly recommend checking out my website to see the full range of prices and commission types that I offer, such as sketched character reference pages. I have lots of examples so you can decide whether my style is right for you!
For all of my social media links, where you can find examples of my artwork (also feel free to contact me), check out my linktree!
@alooffloof | Linktree
More style examples on site, but here are some!!
Toons $20-$25 (+/- simple background $):
Classic $10-$36 (+/- simple background $):
Illustration $75+ (moderate to complex background):
MY DO'S AND DON'TS: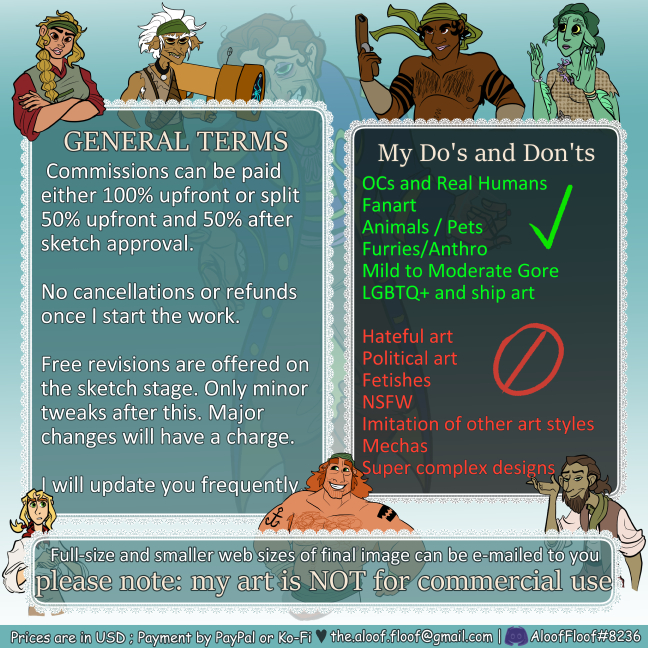 Thanks so much for checking me out! Feel free to DM here, Wattpad, or for fastest response, Instagram!