So,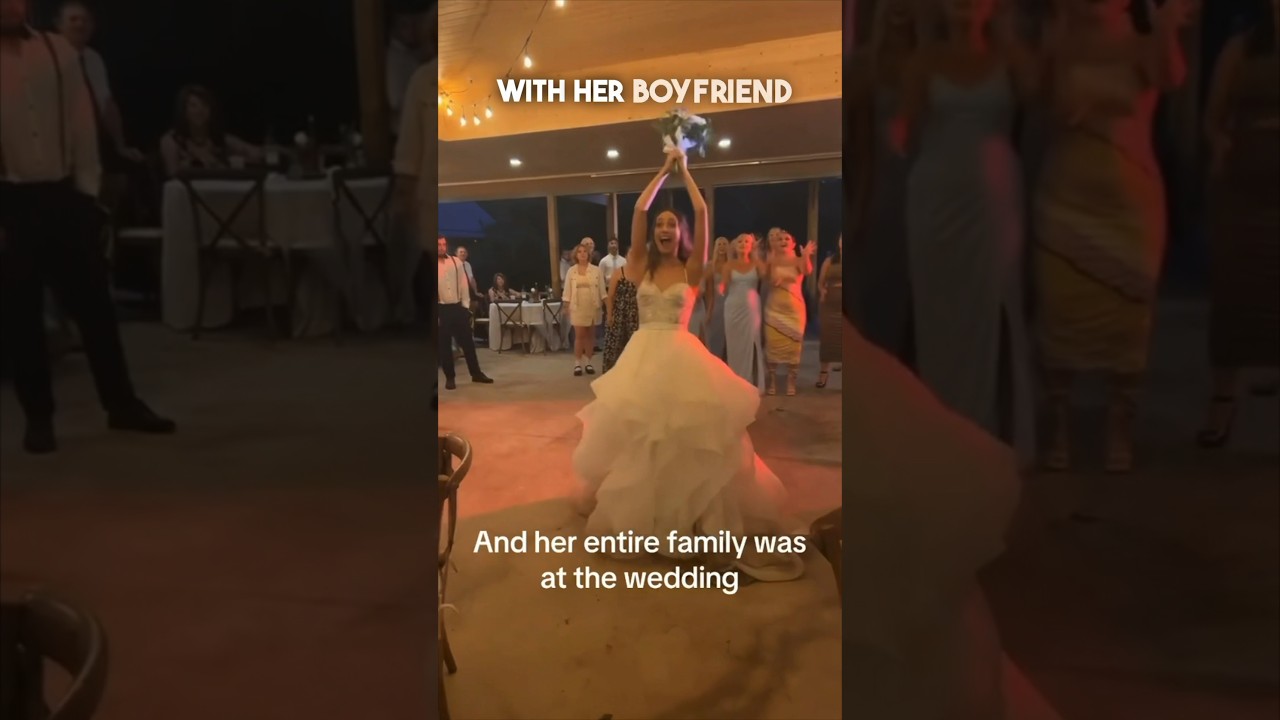 The bride's cousin's boyfriend and the bride set up the bouquet toss to lead to an immediate proposal of the boyfriend to the cousin. That's a real good friend there. This is a day to remember for both of them. I hope they both live long happy lives together.
I thought if this was a romcom novel, I'd read it. I'd like to know more about the bride and her cousin's relationship. What do they get up to together? What was their childhood like? Has her cousin done really special things for the bride, too?
And I want to know about what it was like leading up to the wedding with the bride and the cousin's boyfriend coming up with this plan.
Someone write this story, I need to read it