I finally applied to the local library.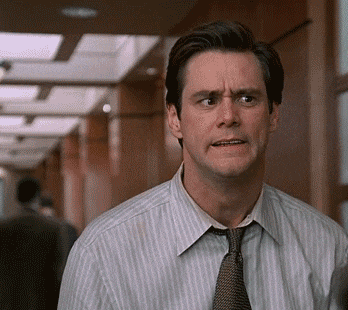 For the last two years, I've been wanting to work at the library… or a bookstore, but I don't live near a bookstore… but they never seem to have a position open. Plus, the last time I tried to apply (about two years ago), I did it in person by giving them my resume… and the lady at the desk quickly looked me up and down, went in the back to talk to someone, then came back and was like, "We're not hiring."

Really? Because the advertisement is still on the website…

But otherwise, I hadn't gotten the motivation or the confidence to send in anything. I was going to wait until after Halloween last year, because I went on a vacation, but then my sister's cat died and then my other sister's dog died within the same month and I got depressed over that and just decided to keep to where I am because it's a steady job.
But now I've been getting to the point where I'm done. I hate my sleeping schedule. I hate how I barely have a full weekend because of my work schedule (night shift, so I barely get much of a weekend). I'm sick of not being able to reach any of my managers (which I know is common, but I work alone and if something goes wrong, I have to contact them) when I need guidance. There's barely any communication—we communicate through a book but it doesn't always do the job and according to some of the other staff, if they have questions or concerns, everyone is out the door instantly.
And tonight was my final straw because I made a comment in the book about how a guest gave a bad review of one of the staff members because she didn't help him and I mentioned who it was or might've been and to pass on that if those problems rise, she has the ability to fix them. She's our new girl and is also the baby of the group (she's seventeen, I'm the next youngest at twenty-five). But then one of my managers said to "quit the negativity" in the book and I'm like, "What negativity?" It wasn't meant to be an opinion.

The guy literally told me, "the girl babysitting the front desk told me there was nothing for her to do" (in regards to his broken TV and a broken light). There actually was—get maintenance or move him. Problem solved. Can't wait to have this conversation with her…
Then they took away the front desk chair because "no one is cleaning and stocking the market."
Um… I do clean. I may not do all the cleaning but that's also because it's not part of my job to clean up the gym or laundry room or fold laundry. That's why there's different departments: breakfast person does the main lobby area and there should be laundry attendants to fold laundry. Not front desk.
And for the market, I do stock it if we have stuff to stock it with. But the kitchen has been a disaster as they've been redoing some of it and it's hard to get to specific things in the pantry. I could barely get a can of oatmeal because of the crap in there by the maintenance guys.

And like, what I'm I supposed to do when all my tasks are finished? It takes me roughly 1-2 hours to get it all done. Am I supposed to stand all night? They want us to sit in the back office… but how when there's no monitor to see the front desk? And they're saying it looks bad to have a chair at the front desk?! I am so sick of corporate America where people think sitting is lazy. Like office jobs have chairs… how are they not lazy?! It looks bad when there's no one up front or is sitting in the lobby. UGH.
So all of this caused me to finally send in my application, resume, and cover letter to the library. Maybe I can get out of the hotel industry. I don't know. It would be nice to be surrounded by books and people who enjoy reading. I know that libraries aren't all about books and reading material, but still.